Can CH Brandys Sizzle'n Countrydream
"Cody"
AM/FIN, UK CH Sunshine's Chances Are
X
Can CH Livier N Brandys Redhot Tamale
(Click on picture to go to Cody's pedigree)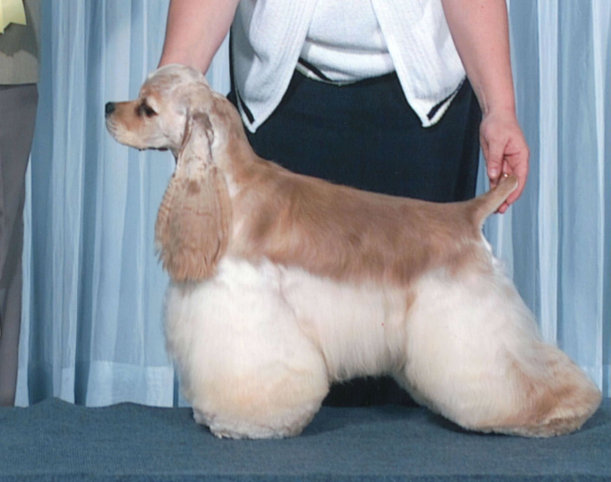 Born May 02, 2005 Buff dog
SLT.Permanently clear.
Cody is a super showman. He finished his Canadian championship very quickly in limited showings. Sire of many champion offspring.
Taking 2 best of breeds and a group 3rd. He has a loving disposition and is very eager to please.
He is available to approved bitches.

Copyright © 2004-2016, CountryDream's Kennels (Cindy Bousfield) All Rights Reserved -Do Not Copy or Download the content or photos on these pages without our written permission.